Successful Unboxing Experience
For many years now, there has been a huge increase in online sales. This increase in online sales is accompanied by a growth in consumer expectations. "How to have a successful unboxing experience?" is an important question when developing product packaging. Indeed, it is no longer enough to provide the ordered product in Lambda packaging, the customer now wants to live a really unique, and satisfying unboxing experience. With this in mind, we will give you several tips for a successful unboxing experience
"How to provide a memorable unboxing experience for your customer" is a question that many brands are asking themselves. With over 30 years of experience, we can help you develop a memorable packaging experience.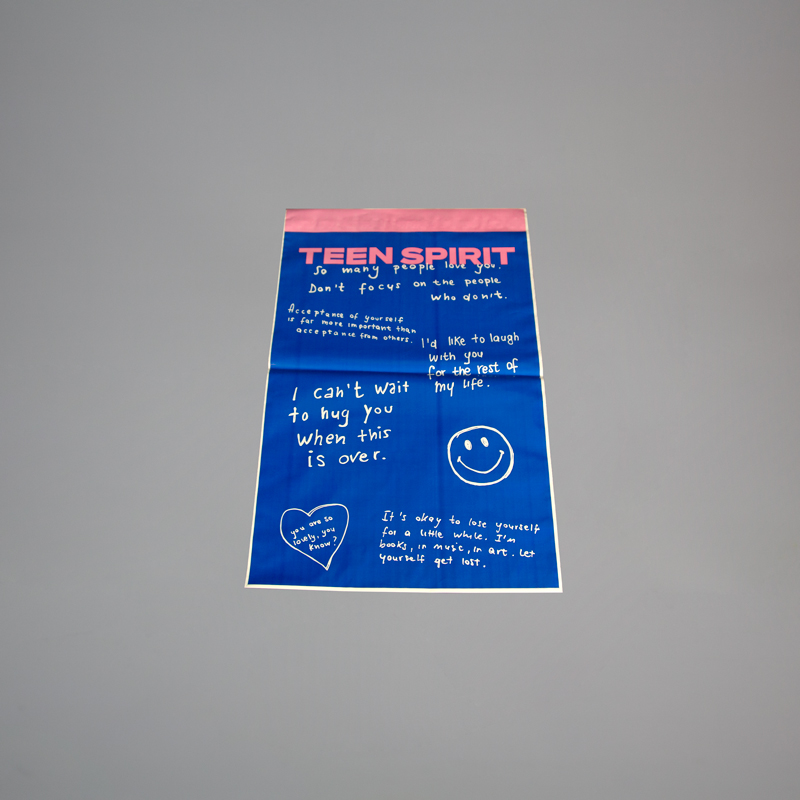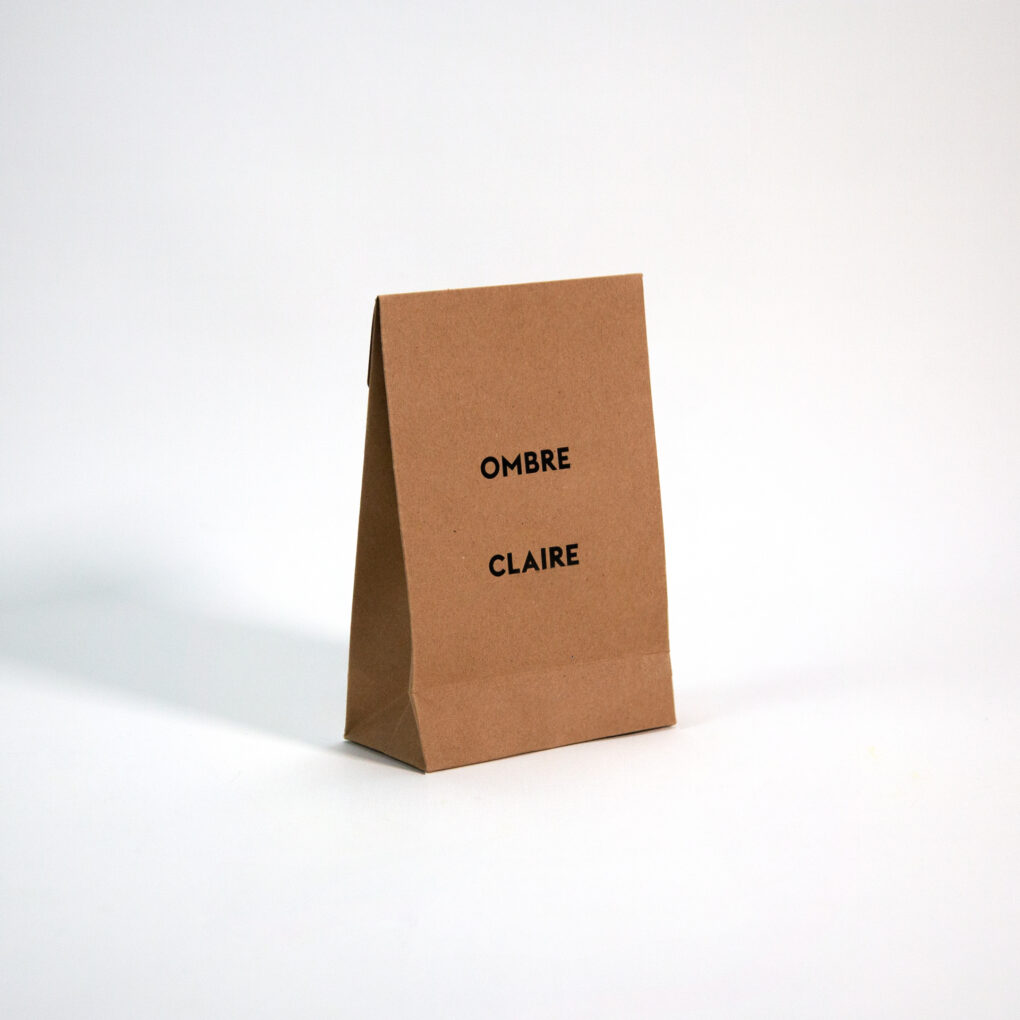 1) UNBOXING EXPERIENCE TIPS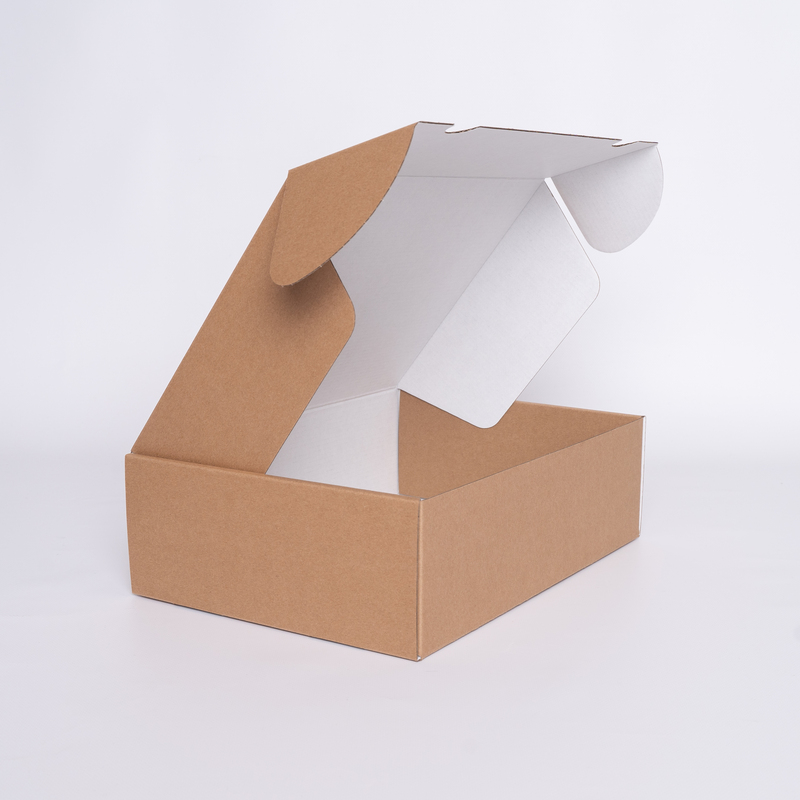 The Covid pandemic has changed our consumer habits. To cope, companies need to adapt their experience to survive these challenging times. As we mentioned in our previous blog post, the trend of buying via e-commerce has increased a lot, this habit will not change quickly as several studies point out. What is difficult for companies that used to sell through physical outlets is that the number of touch points with customers has greatly decreased. This means it is more difficult to make a personal connection with their customers.
Product packaging has always been an important part of the product marketing mix. Indeed, the packaging of a product, or a company, embodies the values it is trying to communicate. It conveys valuable information about the product, but also expresses the company's core values. Therefore, it is crucial to have custom shipping packaging that is in line with your company. Branded packaging can help your business by considering the following factors:
Differentiating your brand from another brand
Your product has competition in its market segment, so it's crucial for your business to differentiate itself from your competition. According to "The Paper worker", 33% of the consumer's decision is based mostly on the product's packaging. If your packaging is unique, it will certainly attract attention. At Century Box, we are able to develop fully customized packaging projects, but Centuryprint is committed to providing quick and easy custom packaging solutions.
The colors you select influence consumer buying habits
The colors applied in packaging play a key role in the consumer's buying decision process. This is because your brain reacts to colors in different ways. Some colors may soothe you, while others may arouse interest. For example, supermarkets tend to use shades of blue because they convey a relaxing mood. This slows consumers down, which increases their net spending. Therefore, it is important to study your target demographic in order to select a color scheme for your product's packaging and be sure it appeals.
Product packaging is a true marketing tool
The importance of product packaging has increased greatly in recent months, which is why it is important for your business to offer high-quality custom packaging to your various customers. This will help them connect with your brand, but it could also attract new customers. In fact, if your brand's packaging is trendy and Instagrammable, it could get even more likes and find a place on your customers' Instagram feed. This word-of-mouth marketing will be activated only because the custom shipping box will be liked and shared on social media.
Packaging contributes to brand awareness and recognition
The biggest tangible touchpoint for an e-commerce company, aside from the product/service it sells, is the branded packaging in which it is delivered. Indeed, when the order finally arrives at the door, the packaging will be the first tangible feature of the service that the customer sees. By making that packaging satisfying, the moment it finally arrives will be memorable and greatly increase the customer's attachment to the brand.
One way to counteract the difficulty of building loyalty is to tie your customer to your brand. Instead of binding them with a neat and fancy physical point of sale, the packaging remains one of the only tangible touch points for your audience. In fact, before the pandemic, the trend of online shopping was already in full swing. However, our consumer habits have been shaped in such a way that it will not be easy to regain the same appeal for physical outlets. It is therefore very important to be able to present a package that is in line with the values that your company expresses.
Providing a successful unboxing experience
Once the customer opens the package, the whole unboxing experience will make sense. Indeed, the consumer is looking forward to his order, so the experience must be perfect to fully enjoy the product. First of all, it is important that the shipping box is not damaged. By opting for sturdy packaging, the end customer will be assured, even before opening the package, that their precious product is not damaged.
Why is it important to have a custom shipping box?" you may ask. By having a custom shipping box, you will be able to improve the overall customer experience. In fact, this custom shipping box will stand out from the rest. Many businesses are starting to sell their products online, which makes it increasingly difficult for a business to differentiate. To keep your product in the minds of your customers, you need to optimize the overall consumer experience. The unboxing experience will be very helpful in this process, as it is one of the only physical connection points between the customer and you.
Unboxing can be one of the most effective ways to do direct marketing, as the packaging will be seen by multiple people. This is even more true if the customer posts on social media.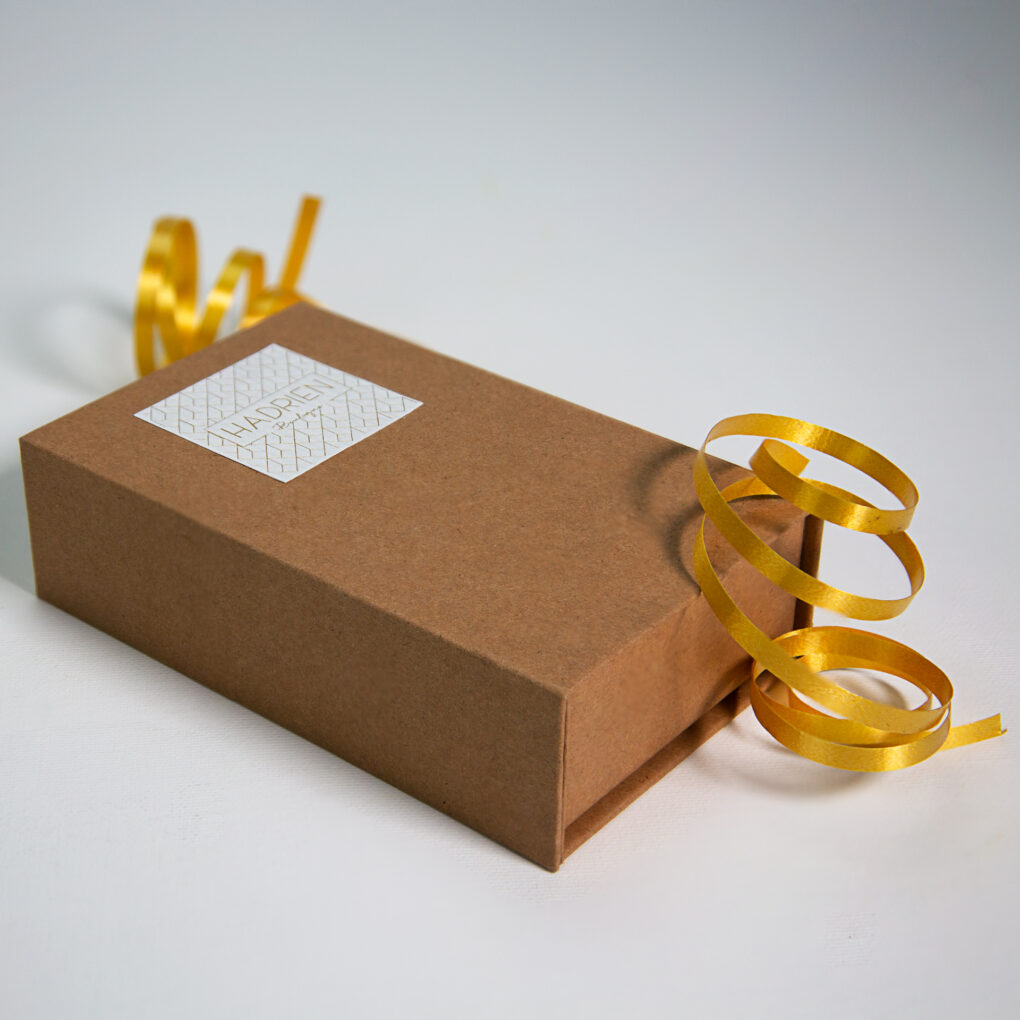 2) WHAT IS UNBOXING?
Unboxing is the action of opening the shipping box once you receive it, to discover the inside. Also, it's important to note that it's not about the product inside. When someone makes an unboxing video, they are sharing their experience when they receive the package. The videos usually start with a closed package on a table, with the host explaining the entire journey made during the purchase for the customer. They mention where they bought it, what it is supposed to contain and they express their expectations of the item.
The entire unboxing process is documented on video. When brands encourage their customers to share their unboxing experience online, they know it will create a lot of relatively inexpensive publicity. We notice that the lead actor spends a lot of time highlighting many details, showing how important it is to have high quality packaging for your brand.
With the historical growth of companies like YouTube, Instagram or Pinterest, the overall experience surrounding the product is becoming at least as important as the product itself. Unboxing videos are considered highly engaging, with about 62% of viewers intending to purchase a similar product.
In order to make your packaging stand out, 5 important points were given by the USPS 1. In addition to making them stand out, branded shipping packaging can help your business achieve its goals:
1) SHARE YOUR COMPANY'S STORY
Ensuring that your company's key selling points are properly represented on the packaging will ensure that the packaging shares the same values as you. It's important that the packaging matches your values, especially when the packaging is one of the only tangible touch points between the customer and your company. Values such as sustainability or luxury are easily conveyed with the right packaging solution.
2) MARKING THE SHIPPING BOX
The various shipping boxes that can be used to provide your customers with a truly rewarding unpacking experience can be fully customized. By branding these different boxes, you will be able to convey a good image of your company in addition to your core values. Branded shipping boxes make a good impression on your customers and help to connect them to your business. It is important for you to understand your customers and what they expect. If you align yourself with your consumers, they will anticipate the arrival of their shipment and be excited to open it.
3) ORGANIZE THE INSIDE OF THE PACKAGE
Once the customer receives their package and acknowledges receipt, the first thing they will do is open it. To keep the customer fully excited, the layout of the inside of the shipping box is really important when unpacking. This is especially true if the unpacking of your product is filmed and eventually shared online.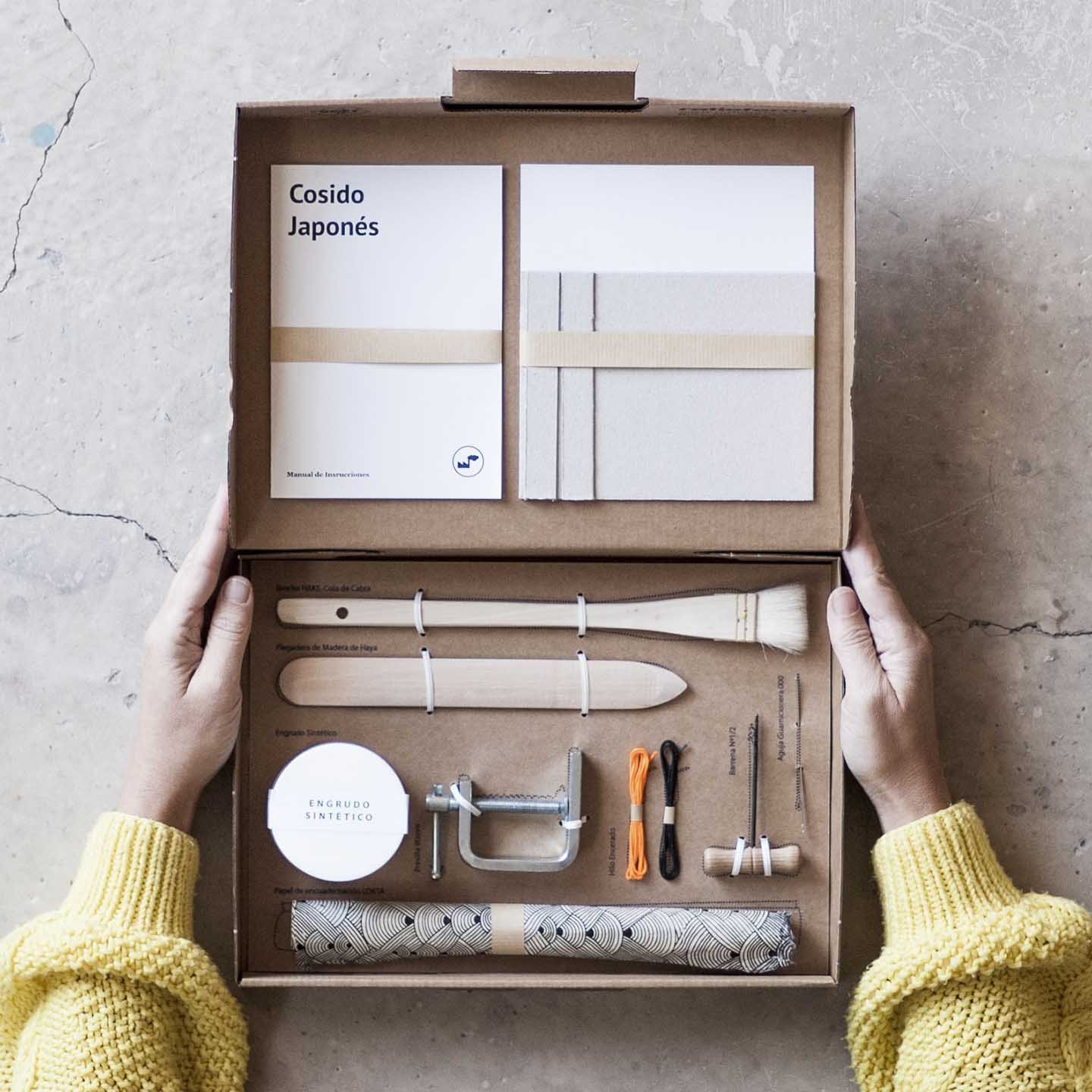 The customer needs to understand that your product is the key element of the experience, but all the events and extras surrounding it need to be on the same level. You can do this by placing your product in an orchestrated box so that the customer is in awe of your product.
4) Personalize the unpacking
E-commerce makes it harder for a business to establish a close and personal relationship with its customers. In fact, you won't be able to establish a close relationship online unless you personalize the consumer experience. By using the customer's information for a personal thank you card, or simply a message with their name, the customer will remember their experience with your online store much more. It is difficult for online stores to differentiate themselves online. So giving personal attention to each of their customers will greatly increase brand perception.
It can be difficult to find the perfect personal attention you can give your customers. Which is why we make it possible to order small batches of personalized packaging. By adapting your packaging to the seasons and events, you are already showing your interest in the company's environment. Nevertheless, it is recommended to choose a packaging that corresponds to your company's positioning.
5) Go further than your competitors
By offering something extra to your customers, you will be able to increase their experience with your brand even more, which will make you truly unforgettable. First of all, you'll surprise your customers by offering them customized packages that are tailored to their needs. After the initial surprise, you'll be able to build even more loyalty by offering them a little extra. This could be a free sample, a discount code or even something like a catalog. There are many extra touches that can be found to surprise your customer.
3) MARKETING TACTICS BEHIND THE UNBOXING EXPERIENCE
The unboxing experience is becoming an integral part of the consumer experience. Everyone unwraps a few gifts from time to time and enjoys them, which shows how important it is for an internet-based business to have a great unboxing experience for their products. A good unwrapping experience will create an emotional connection with your brand, which will strengthen relationships in the long run. This underscores the importance of the unboxing experience in the overall marketing experience that the customer has from start to finish. Delivering the package to their home is the last marketing step the company can take before the customer experiences the product.

Providing a successful unboxing experience trough Youtube
Most of the time, unboxing videos are uploaded to YouTube or other social media outlets, prompting companies to differentiate themselves by the shipping package they choose to use. The unboxing strategy can be an integral part of the overall digital marketing strategy. It can complement an already thriving digital media strategy and add something extra. Unboxing videos are a real draw for your business. They have an interesting reach and allow your product to reach targets that might have been harder to reach. If you look at the evolution of searches around the keyword "unboxing", you can see that it has steadily increased over time. For the past few years, this term has been the subject of many searches, but we clearly see an increase since the start of the Covid crisis. The search term has risen sharply again recently, which shows that people are still interested in this phenomenon.
If we look at the globalization of this phenomenon, we clearly see that it is not a local phenomenon in the US or Europe. Some Asian countries seem to be particularly fond of this phenomenon, while other regions like South America are also looking for unboxing videos. We can clearly see that this is a globally recognized phenomenon.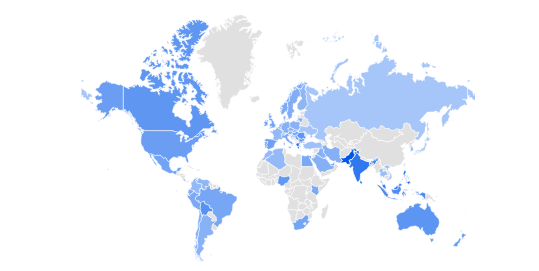 Another good reason to invest in a beautiful custom shipping box is that you might be sending your products to a youtuber or influencer without knowing it. If that person particularly likes your product and the packaging that comes with it, chances are they will share it on their social media, which will bring additional appeal to your brand. This goes a long way in building your brand awareness.
3.1) WHY IS THE UNBOXING EXPERIENCE IMPORTANT?
The unboxing experience has been discussed extensively previously, however, it is important to ultimately determine why the unboxing experience is important in the product marketing mix?
1) Customer retention
Customer loyalty is a process that takes time, it takes several purchases before a customer claims to be loyal to a brand. A large majority of people, up to 37%, declare that it takes more than 5 purchases before they say they are loyal. This is a significant number of purchases, so it is very important to keep your customer happy until they are loyal to your brand. Loyalty marketing is also an important part of the traditional marketing mix. An Adobe article 2 mentions that it costs 5x more to attract a new customer than to retain an existing one. But in addition to being cost-effective, it is also proven that after establishing a long-term relationship, customers tend to spend 67% more than new ones. This loyalty strategy is based on emotion, making the consumer feel like an influencer when they open their personalized shipping package. By making the customer feel like they have a decision, they will shop at your online store again.
2) First impressions are invaluable
E-commerce businesses have far fewer touchpoints between their brand and their customers than traditional physical retail. It's important to capitalize on the touchpoints you do have, with the shipping box being one of the most important tangible touchpoints between the business and its customer. If this packaging is extremely satisfying and visually appealing, the consumer's first impression will be very good. When the customer receives the package, attractive and well-presented packaging will be appreciated and will increase the customers' opinion of your company.
3) Increase the perceived value
Today, competition is very strong on the Internet and many products can seem quite similar at first glance. This is why it is important to differentiate yourself from the competition. It is important that you offer more than just a product. If you offer a unique unpacking experience, the customer will be satisfied and remember your unique way of doing things.
This unpacking of adidas products is really good. You can clearly see that their packaging has been researched and developed specifically for this. The blogger unpacking the packaging clearly looks impressed. These types of videos show that a good digital marketing campaign that includes influencers, unique packaging and good products can work wonders. This video has over 4 million views and is relatively cheap in terms of marketing budget.
4) Tell stories through packaging design
Packaging plays an integral role in telling a company's values. It is able to convey values and a real message through the choice of packaging and its personalization. As sales platforms become more and more virtual, it is important for a company to convey its message to its customer. However, this is much easier in a physical store where you can more easily immerse your customers in your world. If you look at stores like Disney or M&M's, they immerse their customers on a journey into their world, while shopping in their store.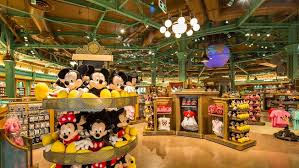 It's harder to immerse a customer in an environment while shopping online. To counter this, one of the only physical touch points between the company and the consumer is the shipping box, companies need to tell their story on the few tangible touch points. Ultimately, the design of your packaging is totally up to you, custom packaging shows that your brand goes above and beyond for its customers. It gives an overall brand experience, focusing on the overall experience and not exclusively on the product.

5) Support the marketing mix
In addition to providing a great experience for your customers, custom packaging can also fulfill a content marketing role. In fact, printed shipping packaging can also find a home on your own social media. You can communicate about custom packaging as a unique selling point. It's not a reason in itself for customers to choose your business, but it does send a clear message. It shows that your company strives to improve and care for the entire customer experience, not just the product.
4) HOW TO IMPLEMENT AN UNBOXING CAMPAIGN?
Now that we've discovered the benefits of a good unboxing experience, it's time to implement the campaign in a practical way. Many of your competitors might try to develop custom boxes, but if you follow these different steps, you'll increase the likelihood of success with your unboxing strategy.
1) Brand your shipping boxes
The first and most obvious step to take is to brand your packaging. By branding, we mean personalizing the packaging so that your packaging is visible and recognizable among your competitors. It should be clear from the moment your customer receives their package that it came from your store. This will help your brand by building brand awareness. It will also help build excitement in your customer, as they will start craving your product as soon as they recognize its packaging. The unique packaging you can create on our website will give your business a touch of class.
2) Opt for unique packaging material inside the box
By choosing unique yet practical packaging materials inside the box, you can impress your customer even more. For example, if you wedge your product into one of our shipping boxes with custom tissue paper, your customer will be more than satisfied. They will be completely immersed in the world of your company. This is not only aesthetically pleasing, but also practical. By using proper wedges, your product will arrive intact at your customer's address.
By using sustainable products inside your packaging, you will be able to promote and cultivate a strong ethical and socially responsible image. It is important to choose packaging and design that is consistent with your company's values.
3) Product presentation is key
Once you've chosen an appropriate shipping box and a consistent design, all that's left is to elegantly display your products. It is essential to feature your product in the shipping box. In fact, when unpacking, it is important that the entire presentation revolves around the product you have sold to your customer. The whole experience is really important, but at the end of the day, your product is the highlight.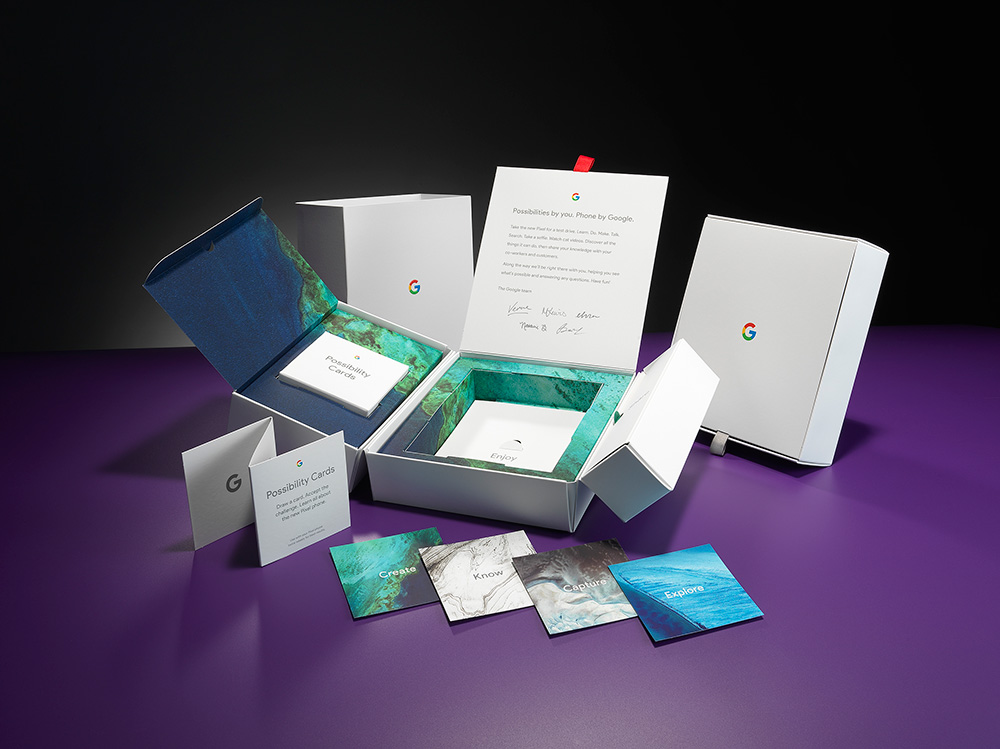 By using sustainable products inside your packaging, you will be able to promote and cultivate a strong ethical and social responsibility image. It's important to choose packaging and design, which are in line with your company's values.
4) Allow your customers to discover more products freely
One way to give the customer the perception that they are getting some value by ordering from you, may be to give away free samples of other products. By allowing your customer to experience more of your products, you increase the chances of tying them to your business for a longer period of time. If the customer liked the product they received, and the customer experience, also giving away an additional sample will give them several reasons to order again. As mentioned before, it is much cheaper to retain customers than to find new ones.
What can also be done is to give out coupons. If you offer discounts on your website to a satisfied customer, there is a good chance that they will order again. This is ultimately the goal of the unboxing experience.
5) Personalized packaging
Online shopping is impersonal in many ways and can be akin to a chain retail experience. In order to overcome this feeling, you need to show your customers that you care about them and recognize them. They need to feel like they matter, which in the long run will create a strong relationship between you and your customers.
By personalizing your packaging and changing it regularly, you will be able to continually surprise your customers. If they receive their product in a different but relevant package with every order, your customers will be pleasantly surprised by the amount of effort you put into it. The unboxing experience can greatly enhance the relationship between you and your partner.
5) EXAMPLES OF PROVIDING A SUCCESSFUL UNBOXING MARKETING STRATEGIES.
The box offered by the dollar shave club is very well presented and concise. You notice right away what the box is about, and you see that everything is perfectly tailored to it. When the customer receives their shipping box, they have a very pleasant unboxing experience. You also notice the different personalized parts inside the box. In fact, you recognize the different steps of a successful unboxing strategy.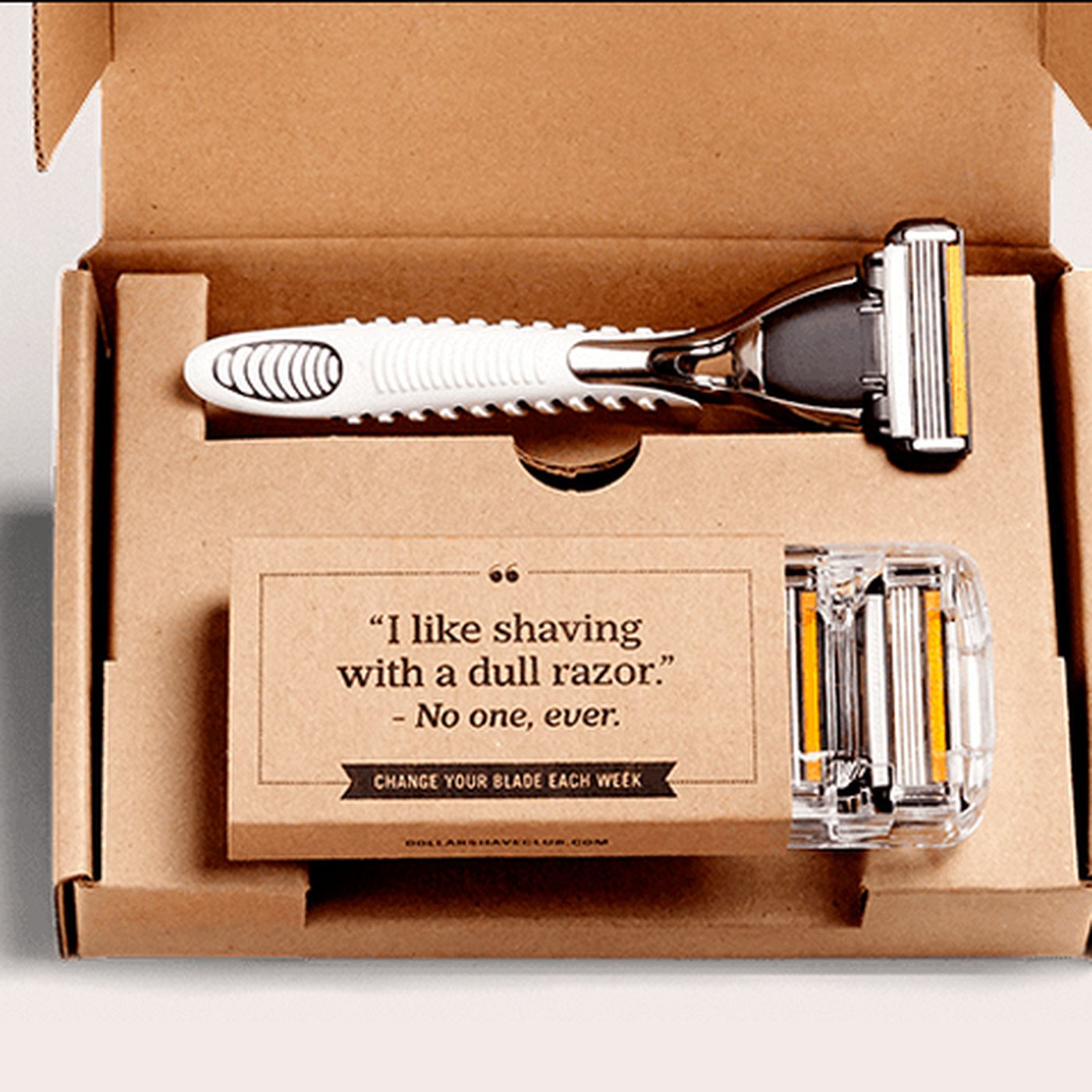 The text on the outside of the box clearly indicates the branding of the box. In fact, when you receive it, you will notice immediately that this is the box you have been waiting for. The box's branding lets you know that it is consistent with the company's values. In addition, you notice that the inside of the box is very well thought out. The different parts are securely attached, but with kraft cardboard. You notice that it has been thought through.
The presentation of the product is also optimized, you see that each part has been thought out and is there for a reason. The spotlight of the box is put on the shaving kit, which is ultimately what the customer ordered. When the customer receives the package, the dollar shave club offers coupons for future packages and allows customers to discover new products.
6) DOES CENTURYPRINT SUPPORT YOU IN DEVELOPING YOUR UNBOXING STRATEGY TO FIGURE OUT HOW TO DELIVER A SUCCESSFUL UNBOXING EXPERIENCE?
Centuryprint is a Belgian packaging company based in Villers-la-Ville that can support you in developing your company's unboxing strategy. There are many reasons to develop such a strategy, that's why at centurybox we have a whole range of products that will meet the growing demand.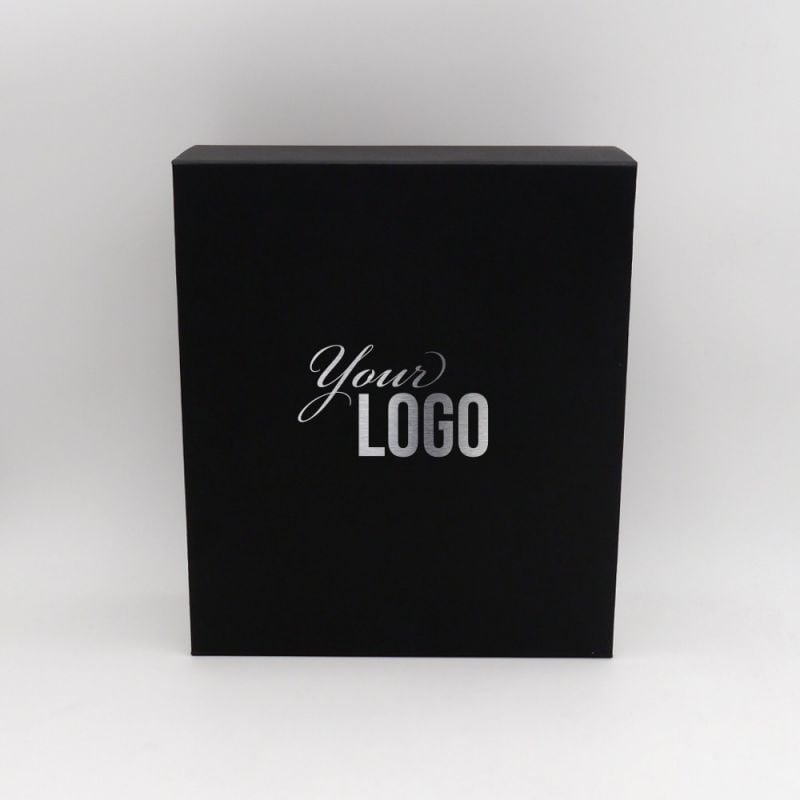 First of all, we can mention products such as customizable magnetic cardboard boxes. The Wonderbox, Evobox and other models such as the Flowerbox are very photogenic customizable packages that will meet your needs. The wonderbox and Evobox are printable magnetic gift boxes that can hold a wide variety of items. Ranging from clothing to very delicate jewelry, the unwrapping experience will be very enjoyable for the customer and will increase your brand awareness. These luxury gift boxes will appeal to your customers, increasing the chances that they will share them online.
Providing a successful unboxing experience with a Flowerbox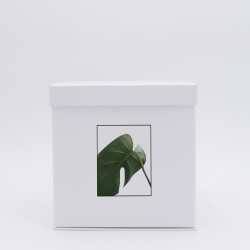 The flower box is a customizable cardboard box that is more traditional in shape and multifunctional. Many uses can be found for this bulky box. Its lid is convenient for closing the top. The cardboard box comes flat, its shape is particularly suitable for holding products such as flower bouquets, clothing accessories such as belts, ties, cosmetics, jewelry and candles. As you can see, there are many possible uses for this type of packaging, not to mention the great unpacking experience your customers will have. We also have real shipping boxes that can be customized. These shipping boxes can easily be combined with other products we offer.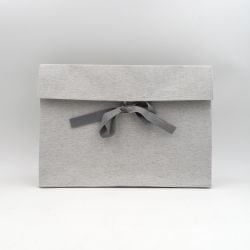 We also have other types of packaging that can be used to complement the cardboard boxes. For example, we have an elegant and very original looking paper pouch. The T-bag has a grey cotton glued on its surface, it has a fine ribbon bow. This elegant pouch is practical and unique. This type of customizable luxury packaging is in high demand, it delivers and conveys core values in line with the companies that use them.
Our custom tissue paper is the perfect solution for several types of use. First of all, you can use the custom tissue paper to cushion different products in the packaging to keep them safe. This will show your customers that you think about the smallest details. Custom tissue paper can also be used to decorate the shipping boxes inside to surprise customers.